Tribute Audio: Crossovers for EPI and Epicure speakers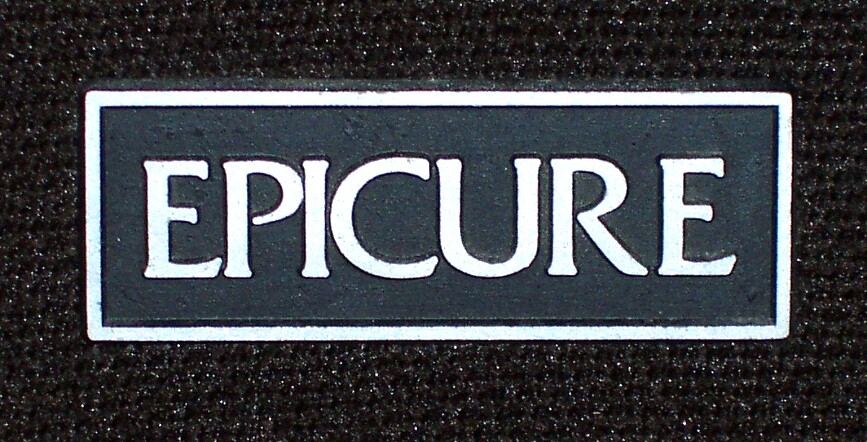 [ Home ] [ Up ] [ TributeAudio Specials for Sale Page ] [ TributeAudio Products Page ] [ Repair Services ] [ Tribute Audio Testimonials ]
New Crossovers from Tribute Audio will make your old EPI speakers sing like never before. There are five material enhancements in the crossovers I build as compared to the original factory crossovers. The cumulative effect is quite significant,
Modern Posts! Gold plated high quality copper and will accept banana plugs or bare wire up to 10 gauge with ease.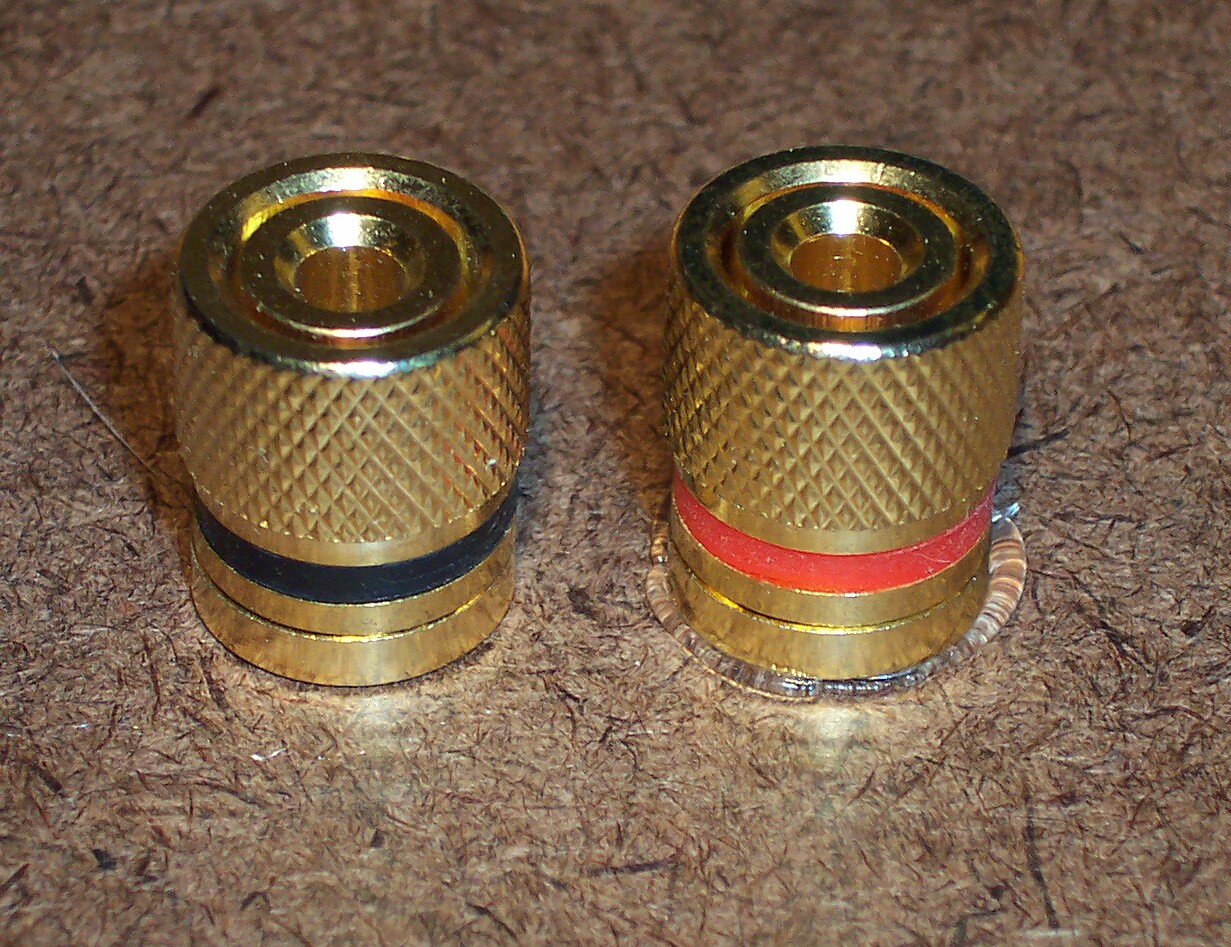 Crossover for EPI 10, 90, 100, 101, 105, 120, and 150. It is also good for the Genesis Model 1. It will also work just fine with the 50, 60, and 70, although to be a purist, those models add a 5 ohm resistor.
The capacitor I use is an excellent audiophile grade component. The wire is a very pure high quality oxygen free 16 gauge wire, a big improvement over the original thin wire. The binding posts are modern gold plated posts that accept up to 10 gauge wire or banana plugs! YES, death to spring clips!! The disconnects used to connect to the driver leads are also gold plated. And the one other thing that I do that separates my crossovers is treating every wire connection with a silver contact enhancer and then soldering it with silver solder. This drops signal loss to an absolute minimum. The result is sound that is stunningly clear and musical. It is like you have lifted a blanket off the speakers. As good as they were before, you will hear new detail in familiar music.
IMPORTANT! Some models even sub-models of EPI 100s had tweeter adjustment knobs, and some did not. My crossovers do NOT include a potentiometer or switch to adjust the tweeter. If you are in love with your tweeter adjustment...this is not for you. In my humble opinion, the potentiometer is just one more component in between the amp and the drivers to degrade the signal. The original designer of these speakers is quoted on his current discussion group as saying, he threw in the potentiometer because the marketing department wanted it. I don't argue with Winslow!
Key Benefits
Improved wire
Improved capacitor
Improved binding posts
Gold plated everything
Connection joints superior to anything anywhere
Dampening:
Adding more dampening to the cabinet reduces cabinet ring and creates a tighter sounding bass. The kits are a can of Quiet Kote dampening spray and AcoustiStuff, which replaces the original fiberglass insulation dampening material. The small kit is enough for any model up to about a 1.2 cubic foot cabinet. This covers any speaker from slightly larger than the 100 and on down. The large kit adds one more pound of AcoustiStuff and will be good for a 180, 201, 20+, or other speakers about that size. For 250s, 400, or *gulp* 1000s you will need more....a lot more for the 1000s. Just add $10 for each additional pound. If you are unsure how much you need please contact me.
Pricing per pair (Does not include shipping, PA residents add 6% sales tax)
Description
Part #
Price

Cross Over Networks

Basic Crossover EPI 10, 90, 100, 101, 105,

120, and 150. Genesis 1

100c
75.00
Add 5 ohm resistor for 50, 60, 70, 70A
50c
80.00
Model EPI 180
180c
145.00
Model EPI 200, Epicure 15
200c
75.00
Model EPI 201 202 (4 ohm), Epicure 20+
201c
145.00
Model EPI 250
250c
145.00
Model EPI 400
400c
260.00
Model EPI 1000
1000c
270.00

Cabinet Dampening

Dampening Kit Small: 1 can Quiet Kote and 1 pound AcoustiStuff
N/A
--.--
Dampening Kit Large: 1 can Quiet Kote and 2 pounds AcoustiStuff
N/A
--.--
One of the nice things about a custom made product is that you can get what you want. If you want Solen caps...or Clarity...or AuriCap...if you are willing to pay for the upgrade it's generally no problem. It's pretty common that I get requests for a specific capacitor, especially for the higher end models.
To place an order shoot me an e-mail at bill@tributeaudio.com and let me know what you are looking for. I would be happy to speak with you on the phone but do no publish my phone number on the site to cut down on spam calls. Please keep in mind this is more of a hobby for me than a full time business.
I accept payment via paypal at whm3691@ptd.net or I will also accept US Postal Money orders. In a pinch I will take a personal check, but I will wait a full week for it to clear before shipping.
[ Home ] [ TributeAudio Specials for Sale Page ] [ TributeAudio Products Page ] [ Repair Services ] [ Tribute Audio Testimonials ]