[ Home ] [ Speaker Cables ] [ EPI Crossovers ] [ Interconnects ]
Tribute Audio: Interconnects, yeah you know... RCA patch cables
The packing tape interconnects are GONE! I will never build another pair. Why? Because they have evolved into something much much better. As good as they were, they were goofy looking and very delicate. They have been replaced by a new cable with improved sound, durability, and looks. The new cables are being sold at www.darwincables.com. Now through the end of the year current Tribute Audio customers can get a 10% discount on their first order. That's on top of the introductory promotional price! We are so confident in the new cables that they are sold with 30 day no risk audition. If you are not thrilled with them, just return them in their original condition for a full refund. I also can appreciate that folks with short pockets love good sound so we are going to make a budget interconnect set that is still a category killer for under $100.
In addition to RCA interconnects, Darwin Audio is also offering XLR cables, Coax digital cables, and speaker wires. I will continue to sell the old basic Tribute Audio cables. Again, for those folks with short pockets the old speaker wires offer a great value for a low budget solution. The new Darwin speaker wires are in a whole different class of price and performance.
OK, how much effort and money do you want to put into your cables? Any chain is only as strong as its weakest link. In my humble opinion cabling is as important as your other components. If a $500 receiver with a $200 set of cables sounds better than a $1000 receiver with a $50 cable, the cable provided great value. I have found it is usually cheaper and easier to get more performance out of your existing gear through tweaks and cable improvements, than by spending huge dollars on new gear.
The design theory for Darwin Cables is really very simple. High conductivity, low metal mass, and proper insulation with the lowest possible dielectric coefficient. That about wraps it up. No shaky science to justify insane four figure prices, just simple principles that you can hear! The new Darwin Cables, while more expensive than the old packing tape cables, are a steal when compared to the competition where they play. Check them out at www.darwincables.com.
In Tribute to the old packing tape cables that got things started, I leave this old picture in place.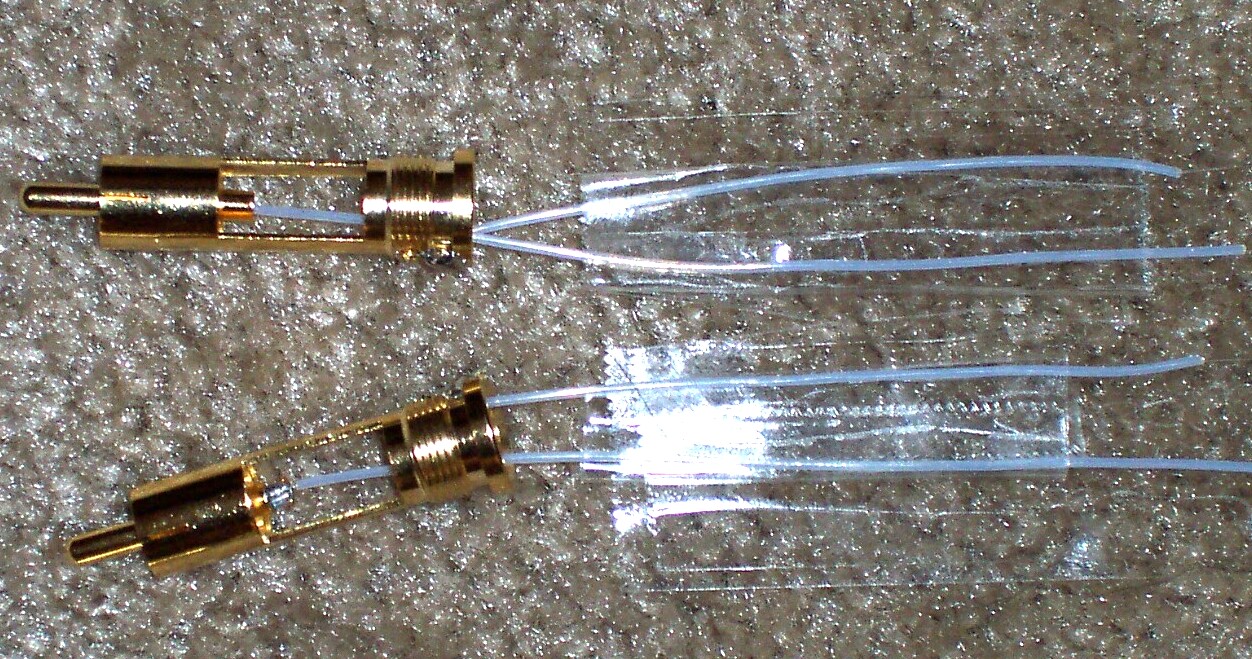 And the new and very improved product...