[Testimonials][Home]

Tribute Audio Testimonials: Dave's Projects

A Long Winded but Well Deserved Testimonial

A couple of months ago I picked up a pair of epi 100ís that were in pretty rough shape. In addition to missing both of the drivers, they looked pretty bad and were in desperate need of an overhaul. One night while researching epi speakers, I came across a forum where several of the members were discussing Billís updated crossovers for epi speakers. I e-mailed Bill and asked not only about the updated crossovers, but also what seemed like a thousand questions regarding upgrading the 100ís. Not only did Bill graciously answer each and every question, he very patiently offered his suggestions on how I could drastically improve the sound of these speakers. Over the course of several weeks and at least 50 e-mails (no exaggeration) Bill continued to offer his support and vast knowledge regarding the epi brand of speakers. Needless to say, I had Bill build a set of the crossovers for me as well as repair the foam surrounds on a pair of 8Ē drivers.

About a week later the package arrived from Tribute Audio and the quality of the work was immediately apparent upon opening the box. From the quality of the wire to the silver solder used on each of the connections, top to bottom the crossovers Bill makes are worth every penny. Their real value however is not based on how they look, but rather on how absolutely stunning they allow the epiís to sound. My epi 100ís sing. I think one of the most difficult things to do is to describe the way something sounds to someone who cannot hear it for themselves. Youíre just going to have to take my word for it. The clarity and detail that I now hear in music I thought I was familiar with is truly amazing. I know itís clichť, but I actually have been going back through my music collection and re-acquainting myself with the way things are supposed to sound. Bass is present and tight. I can now hear fingers sliding across fret boards, fingers plucking bass strings, and donít even get me started on how great vocals sound. Voices, especially female voices, shine on these speakers. Simply put, the music just sounds real.

The last thing I want to mention regarding Tribute Audio (and more specifically Bill), is the unbelievable level of communication that continues to this day. Bill answers every e-mail I send, quickly and in detail. And I ask A LOT of questions. These questions actually led to a discussion regarding my interest in building a center channel speaker using epi parts that would match my newly upgraded epi 100ís. Not only did Bill help me track down the needed parts (some from outside sources not benefiting him in any way), but he even helped design the cabinet! The epi center is finished and sounds just as wonderful as the 100ís. Without a doubt, there is NO WAY I could have done the job without Billís insight and guidance.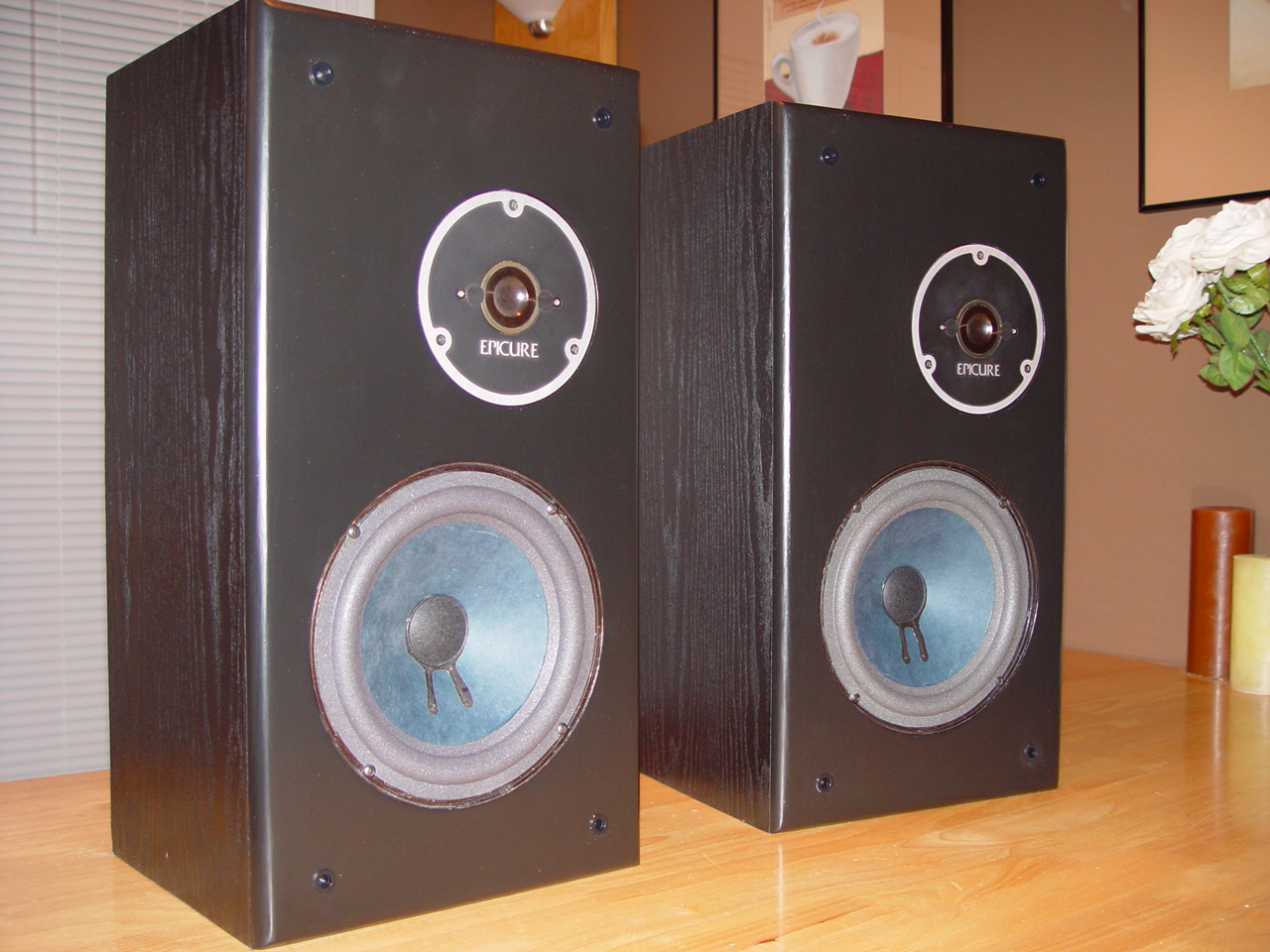 In short, the services and products provided by Tribute Audio are outstanding and I cannot recommend them enough. To this date, I have ordered three upgraded crossovers (well built using quality materials and an unbelievable upgrade), a pair of silver wire interconnects (the difference in sound is night and day), re-foam jobs on a couple of drivers (look brand-spanking new), two 6 ĹĒ woofers (great) and several tweeters (hard to find silver faced models). Every single item was made or brought back to life by someone who is passionate about the epi brand and the customerís satisfaction. If you own any epi speakers and are looking to improve their already incredible sound, look no further than Tribute Audio.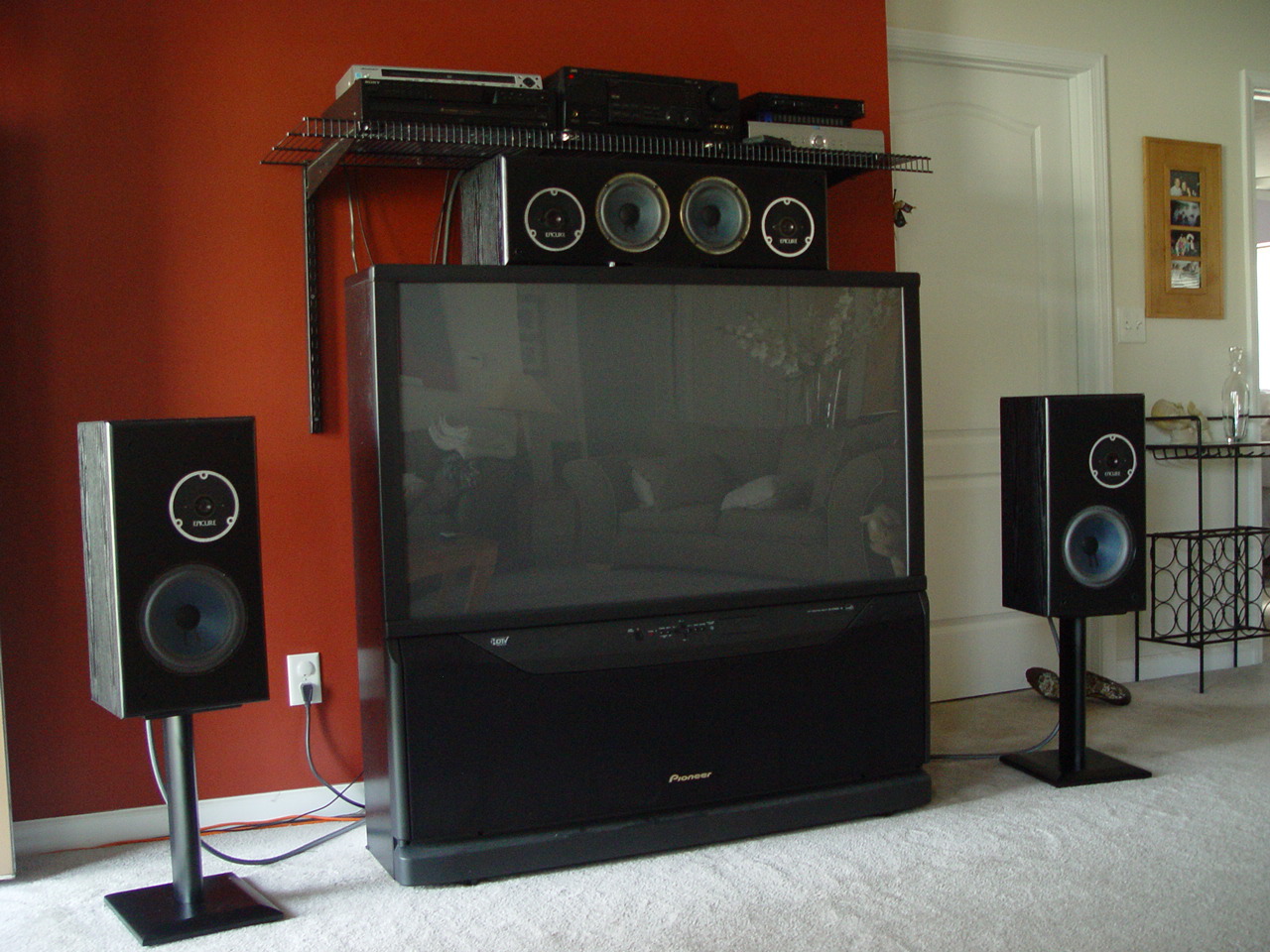 [Testimonials][Home]